Their families left Norway to make a better life for themselves in the United States. Now young norwegian americans dream of Norway.
Finally I'm old enough to dress up like a viking and roam around.
Ryan (30), Tacoma.
Today is 4th of July. But Norway's national day is much more important to me.
Rachel Nesvig, musician, Seattle
I hate lutefisk. I'd rather have a hot dog.
Emily Skaftun, editor, Seattle
Kaia in her Hardanger bunad.
I'm still a bit annoyed with my mother for not teaching me norwegian.
Karina Snare Daily, Dental hygienist, Seattle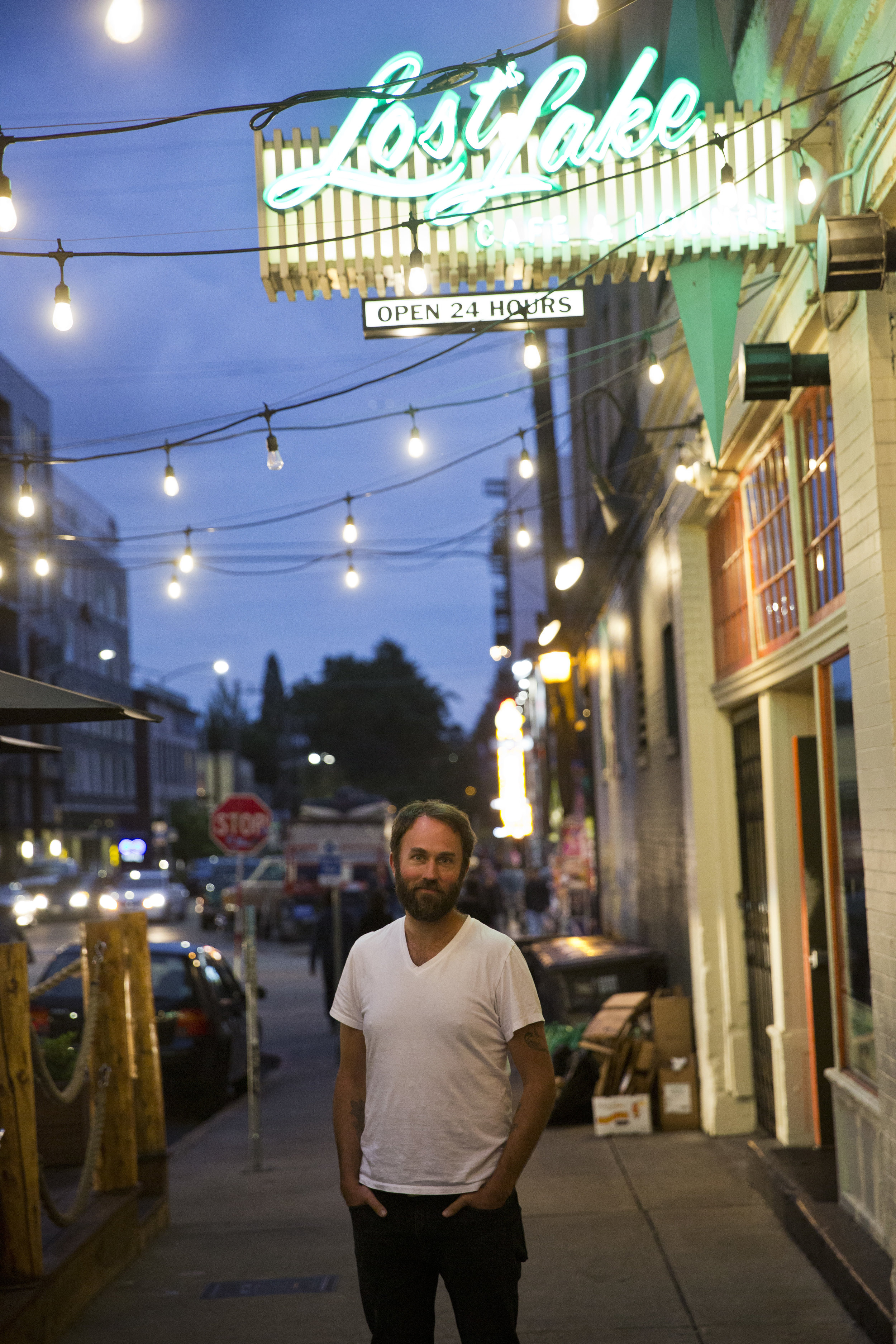 You laugh at us and our giant clown of a president but you too have some pretty far out politicians.
Andy Meyers, Academic, Seattle
We're all a bit "lost in America". We know we have our roots somewhere else.
Madison Leiren, clothes designer, Seattle
Great grandfater and great grandmother in Stamnes, Hordaland.
I trust Trump more than any other politician.
Siri D. Brekkaa, manager, Seattle
A few years back I would not dream of attending a rally.
Christy Olsen Field, grants writer, Seattle
It definitely adds to me more than it takes away.
Gabriela Capestany, journalist, Seattle
I always say I'm a US citizen but I'm 100% Norwegian!
Nicole Brekkaa, teacher, Seattle
Being "Lars" in Ballard I'm completely fulfilling the Norwegian American stereotype of bunad and lefse.
Lars Phillips, Seattle
It's time to leave.
Andreas Stassivik, web developer, Seattle